Welcome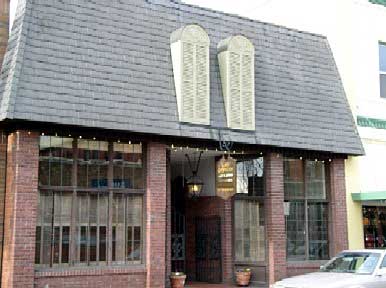 The Law Office of Mervyn C. Thompson is located in the heart of historic downtown Mount Vernon, WA.
Welcome to the
Web site
of the
Law Office of Mervyn C. Thompson.
Mr. Thompson provides comprehensive legal services in all aspects of real estate law (including litigation, evictions, boundary disputes, construction disputes, commercial and residential leases, purchase and sale agreements, land use, eminent domain, and condominium associations) to individuals and businesses in Mount Vernon and the surrounding Skagit County, Island County and Snohomish County area. He is also licensed to practice in the state of California.
Mr. Thompson is an experienced legal professional who is committed to meeting your legal needs effectively, expeditiously-and affordably.
The Law Office of Mervyn C. Thompson offers several advantages to persons needing representation with legal needs related to real property. Because he is a sole practitioner who intentionally limits his practice to matters concerning real estate, Mr. Thompson can provide his clients with close personal attention while at the same time offering the superior legal expertise usually found only at large firms having specialized real estate departments-at rates below those charged by the large firms. You get "the best of both worlds."

Regardless of the specific nature of your real estate problem, you need an experienced and skillful attorney to represent you. Attorney Mervyn Thompson is that attorney. He is completely committed to bringing his experience and expertise to bear on your behalf. He is genuinely concerned about your well-being. He strives to nurture a personal relationship with each one of his clients. Because he gives each of them his direct personal attention, his clients receive the assurance that comes from knowing that they are in the hands of an understanding and caring legal professional.

Mr. Thompson will do everything necessary to keep you informed and knowledgeable about your particular legal problem. That means that he emphasizes personal attention, responsiveness, and accessibility: He is reliable. He returns your phone calls promptly. He regularly reports to you on the status and progress of your case. His straightforward, plain-speaking approach will help you make decisions that reach your objectives in a fair, timely, and reasonably priced manner.

In short, it is Mervyn Thompson's core commitment to focus on each client's individual background, needs, and goals. He welcomes the opportunity to serve all of your real property legal needs.